Lawncare, Landscaping and Total Grounds Maintenance Services
Call Hoffman's Property Service for lawn care, landscaping, and total grounds maintenance for your property — residential or commercial — from a professional local area lawn care and landscaping service.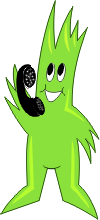 Contact Hoffman's Property Services
By Phone: 330-530-LAWN (5296)
Hoffman's Property Services is located at:
77 2nd Street • McDonald, OH 44437
P.O. Box 401 • McDonald, OH 44437
Call us today at 330-530-LAWN (5296) to schedule your consultation or to learn about any of our extensive, professional total grounds maintenance services.